Oh wat een te lief setje dit! Te gek lila paars zomer setje, maar natuurlijk ook heel er leuk om los te dragen. Tanktop op een rokje of broekje en het korte broekje met een andere mooie top of als het wat kouder is een trui. Mooi werkje in de stof.
Lees meer
Quincy Mae - Ringer tee - Ivory. De perfecte basic. Een super mooi ecru shirtje van met bruine boord. Super mooi te combineren met het bruine broekje van Quincy maar ook met de broekjes van Nixnut een top combi. Dit shirt staat eigenlijk bij alles.
Lees meer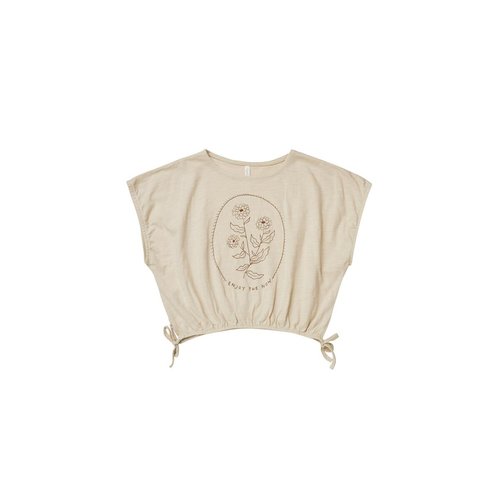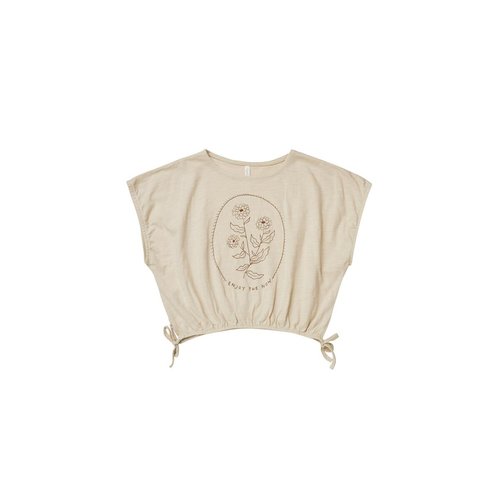 Tof shirt van Rylee + Cru met bloemenprint op de voorkant. Dit shirtje valt wat korter en boy. Staat super stoer en draagt luchtig. Combineer hem op een jeans, een legging of rokje! Door de neutrale kleur past hij vrijwel overal bij!
Lees meer
Bobo choses - Blue Stripes terry tank top. De SS23 Living in a shell de nieuwe zomercollectie van Bobo Choses is uiteraard weer geweldig!
Lees meer