Toys | POMMELOE
Op deze pagina vind je een mooie selectie van het mooiste speelgoed voor je kindje. Hier vind je het perfecte kadootje :)
Deze mooie silicone badmat van Konges Sløjd is de perfecte aanvulling in je badkamer. Hij is mooi, kan worden gebruikt in zowel douche als bad en zorgt ervoor dat je kindje niet uitglijdt tijdens het douchen of badderen!
Lees meer
Zo leuk, een hele toffe stapeltoren van Konges Sløjd. Ontworpen met nummers en een gelijk aantal op elke doos. De set bestaat uit tien stapelblokken met mooie illustraties *let op; dit item heeft kleine beschadigingen aan de verpakking.
Lees meer
Deze Mushie press toy flower is een supermooie variant van de populaire pop it. Goed voor de zintuigen en het ontwikkelen van de fijne motoriek. Zowel voor kleine kindjes als voor grotere kids. Vanaf 10 maanden!
Lees meer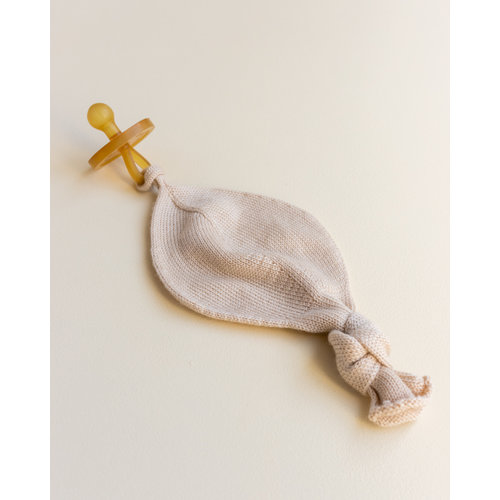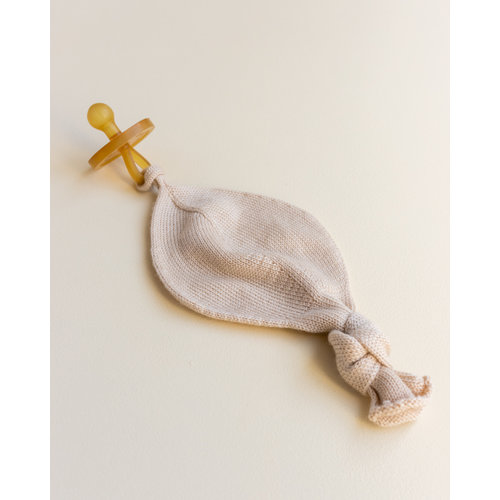 Fijnte en zachtste speendoekje gemaakt van 100% zacht merinowol. Super lief, zacht en prikt niet, dus heerlijk knuffelbaar. Tutten en knuffelen tegelijk. Super handig voor als je kindje zijn / haar speen zoekt in bed en ook nog eens erg mooi!
Lees meer
Toys | POMMELOE
Toys bij POMMELOE
POMMELOE staat voor een toffe mix van super mooie, goede basics en uitgesproken, unieke designs. Wij vinden het te gek om deze items te combineren. In onze online shop vind je een mix van reeds bekende merken en nieuwe jonge merken zowel uit Nederland als uit het buitenland. Hoe leuk om iets van POMMELOE cadeau te geven! Ben je op zoek naar een bijzonder kraamcadeau, een cadeautje voor iemand die zwanger is ok een fijn cadeau voor jezelf, dan hebben wij hier de allermooiste items verzameld! De merken waar wij mooie en speciale cadeaus van verkopen, zijn o.a. Sticky Lemon, Studio Noos, Mushie, BIBS, Cosilana, Quincy Mae en natuurlijk ook de prachtige barnsteen kettinkjes, armbanden en enkelbandjes. 
In onze online store verzamelen we onze favoriete merken en producten, welke allemaal op een eerlijke en duurzame manier gemaakt zijn. We vinden het erg belangrijk om kwalitatief hoogwaardige producten te verkopen die lang mee gaan, waardoor je uiteindelijk minder nodig hebt. Daarom werken we exclusief samen met merken die hier bewust mee bezig zijn, kiezen voor eerlijke materialen en een verantwoord productie proces. Veelal zijn het Europese merken met lokaal geproduceerde collecties. Ook kiezen we voor kleine lokale ondernemers die hun exclusieve producten met de hand maken. Alle producten en merken in onze webshop hebben we zorgvuldig en met liefde gekozen.
In de categorie Toys vind je allerlei fijne kadootjes en te mooie musthaves. Deze zijn perfect als verjaardagskadootje, kraamkadootje of kado voor jezelf!
Als je vragen hebt over een of meer van onze producten, helpen we altijd heel graag! Dus mocht je twijfelen over een maat, mocht je het fijn vinden als we een item voor je opmeten of het een en ander vergelijken, doen we dat met heel veel plezier. Je kunt ons dan altijd een mail sturen ([email protected]) of een berichtje op Instagram, we proberen altijd zo snel mogelijk te reageren!
Mocht je nu niet kunnen kiezen, dan is het een heel goed idee om een gift card kado te geven! Zo kan de mama die je wil verrassen zelf iets moois kiezen uit onze shop! We hebben de gift cards in verschillende bedragen, maar mocht je een specifiek bedrag in je hoofd hebben wat er niet tussen staat, stuur ons dan even een berichtje! Dan regelen we dit voor je!
Voor welk cadeau je ook kiest, je weet zeker dat je je bestelling snel in huis hebt. We verzenden alle bestellingen binnen twee dagen (meestal dezelfde dag). Bovendien winkel je veilig door het Thuiswinkel Waarborg! Als je bij je bestelling aangeeft dat er een kanootje bijzit, pakken wij het mooi voor je in!