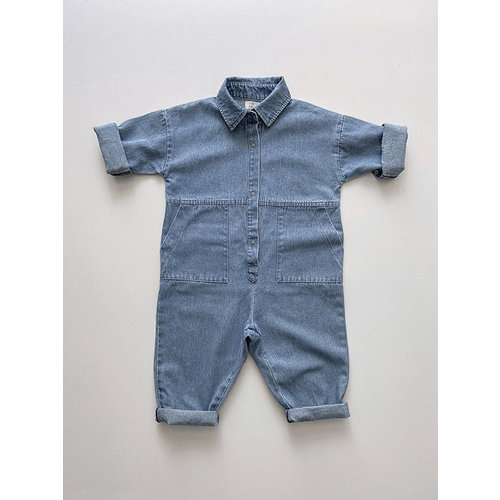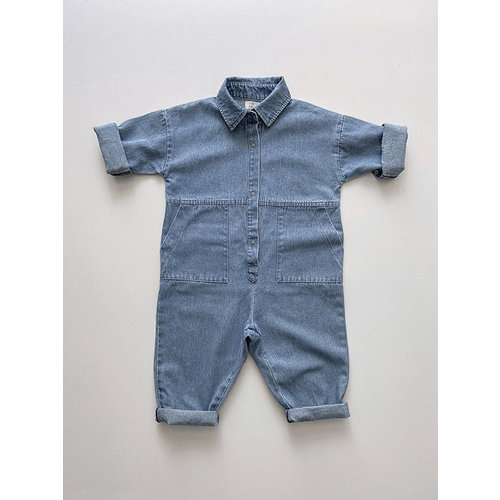 Dit hele toffe, unieke denim boiler suit van The Simple Folk shop je nu bij ons! Zo te gek dit pak met diepe zakken aan de voor- en achterkant. Gemaakt van lichtgewicht vintage style denim.
Lees meer
Allertofste korte jumpsuit met retrostrepen uit de nieuwe SS21 collectie 'For President' van Bobo Choses. Deze valt goed op maat!
Lees meer
Allermooiste pak van Nixnut van linnen. In de prachtige naturel kleur 'sand'.
Lees meer
Dit heerlijke setje van Daily brat is gemaakt van zachte mousseline stof. De kleur is zowel voor jongens als meisjes perfect. Het wordt verkopcht als setje, maar het topje of het broekje kan uiteraard ook los gedragen worden.
Lees meer
Lucy suit is een heerlijke jumpsuit in zachte mousseline stof, katoen. Draagt heerlijk comfortabel en is gemakkelijk een en uit te doen, de bandjes hoef je niet steeds opnieuw te strikken. Wij hebben dit te gekke pak in de kleur cinnamon en is echt onze f
Lees meer