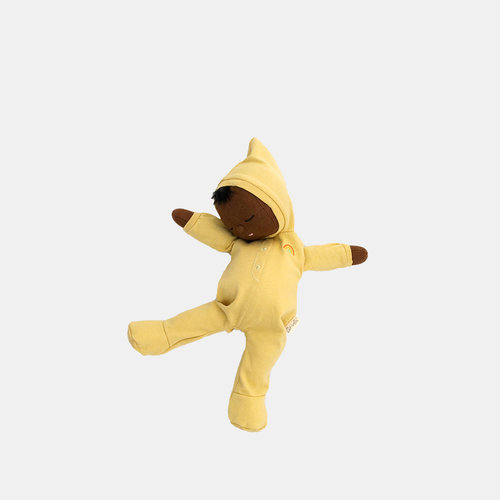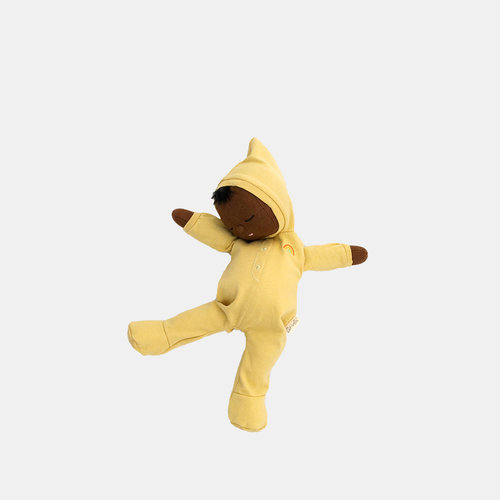 Wat een lief popje is dit! Een slapend, dromerige gender neutrale zachte pop van stof, het beste knuffel vriendje voor jou kindje. De lappenpop is 32 cm lang en past dus heerlijk bij je kleintje onder de jas, in een draagzakje, in een poppenbuggy of 's-na
Lees meer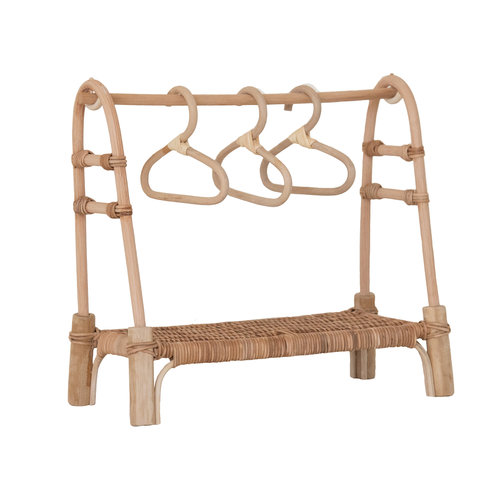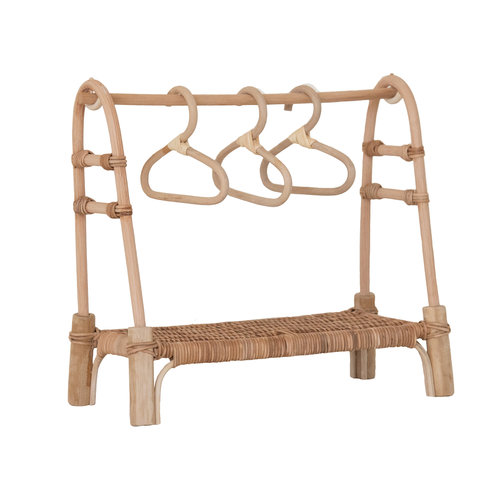 Kledingrekje voor de kleertjes van je pop of knuffel. Gemaakt van mooie stevige rotan. Te gek als accessoire op een kinderkamer, maar vooral heel leuk voor je kleine poppenpapa of poppenmama! Het kledingrek komt met drie rieten kledinghangers. Gegarandeer
Lees meer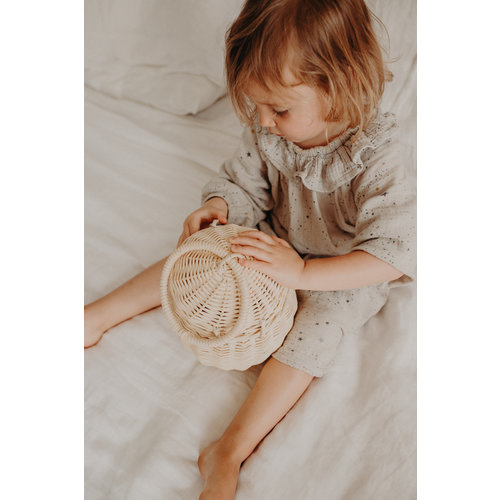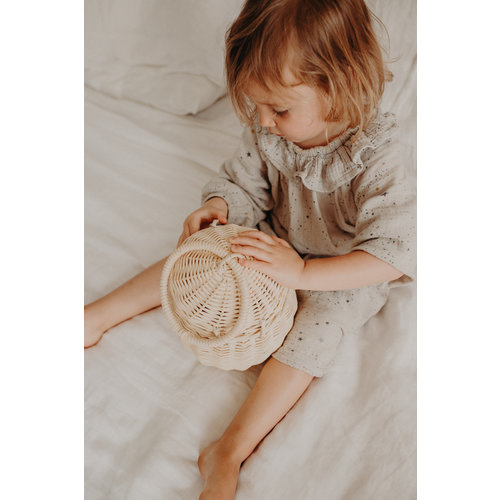 Leuk rotan mandje, in de vorm van een ei, voor in de kinderkamer of gewoon voor jezelf in de badkamer of op het toilet :). Het mandje is gemaakt van zachtgele rotan en heeft een platte onderkant waardoor je hem rechtop kan zetten. Je sluit het mandje door
Lees meer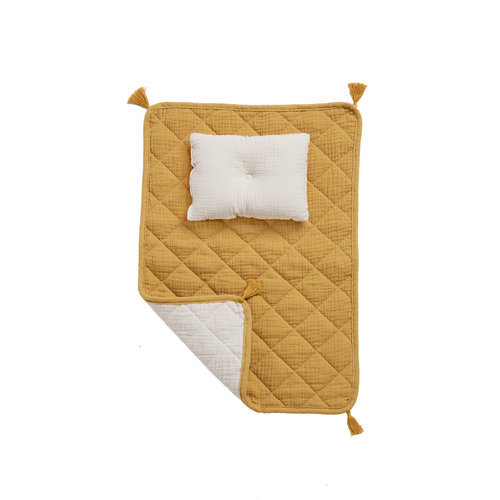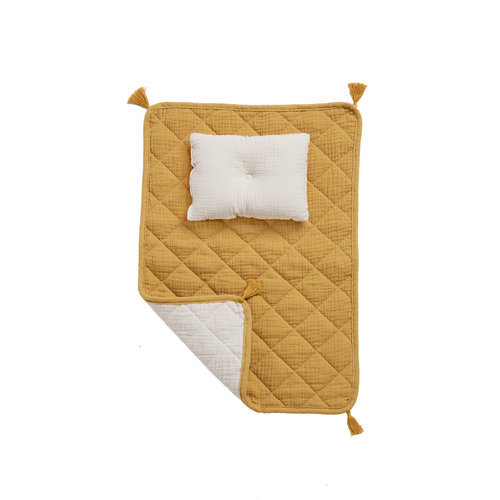 Een beddengoed setje voor je knuffel of pop. Mooie mosterd gele kleur. De set bestaat uit een dekentje en kussentje gemaakt van de zachtste mousseline katoen. Een ideaal kado voor een lieve poppenpapa, poppenmama of voor de knuffel van je zoon of dochter!
Lees meer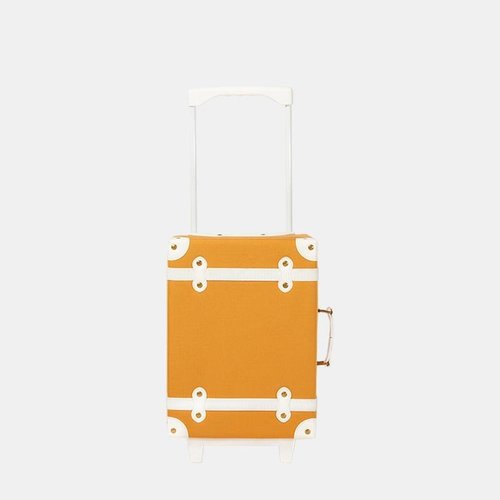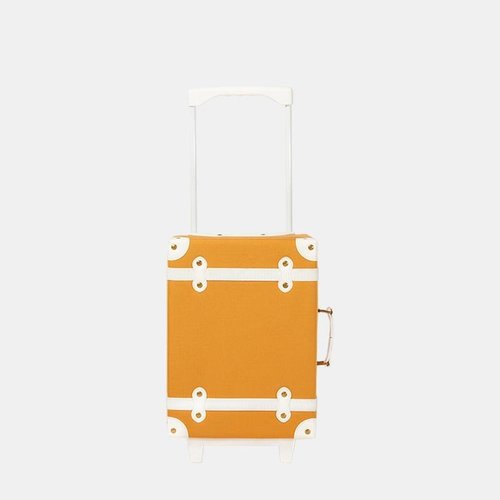 Deze te gekke See-Ya Suitcase in de mooiste kleur apricot is echt een musthave voor logeerpartijtjes, weekendjes weg en vakantie. Een koffertje wat ook nog eens heel mooi op het kamertje staat om mooie spulletjes in te bewaren. Het koffertje is gemaakt va
Lees meer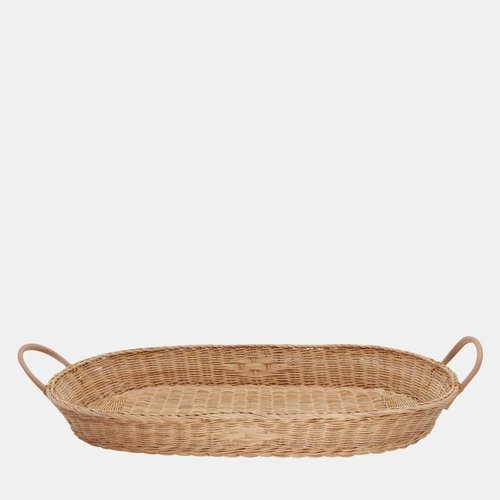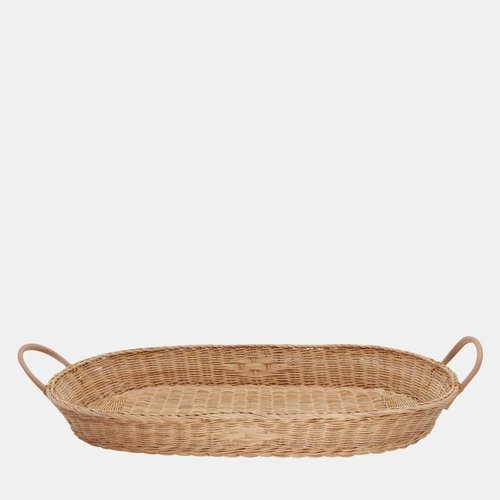 Deze supermooie Bayu Rattan verschoonmand van Olli Ella staat prachtig op je babykamer. De rotan mand is super licht, maar biedt iets meer structuur dan de iconische Nyla. Handgeweven van natuurlijke rotan en met veganistische lederen handgrepen, deze ma
Lees meer
Olli Ella
Olli Ella werd in 2010 in Londen opgericht als een kindermerk en is uitgegroeid tot een wereldwijd lifestyle merk. Olli Ella is een combinatie van de eerste en middelste namen van de zussen (en oprichters) Chloe en Olivia Brookman. Olli Ella laat zich inspireren door de nomadische jeugd van de zussen. Momenteel woont Chloe in Byron Bay met haar man, drie kinderen en twee honden, terwijl Olivia tussen Londen en Los Angeles woont met haar man en twee kleintjes. Olli Ella wordt geïdentificeerd door hun vintage- esthetische collectie en het gebruik van natuurlijke materialen. De collectie bestaat onder andere uit producten zoals rieten koffertjes, kinderwagentjes, stickers, poppenhuizen en opbergmanden.